When using the Angel Studios app on a streaming device for your TV you will be asked to log in. There are a few ways for you to log in:
You can begin by selecting the account button on the left side of the screen.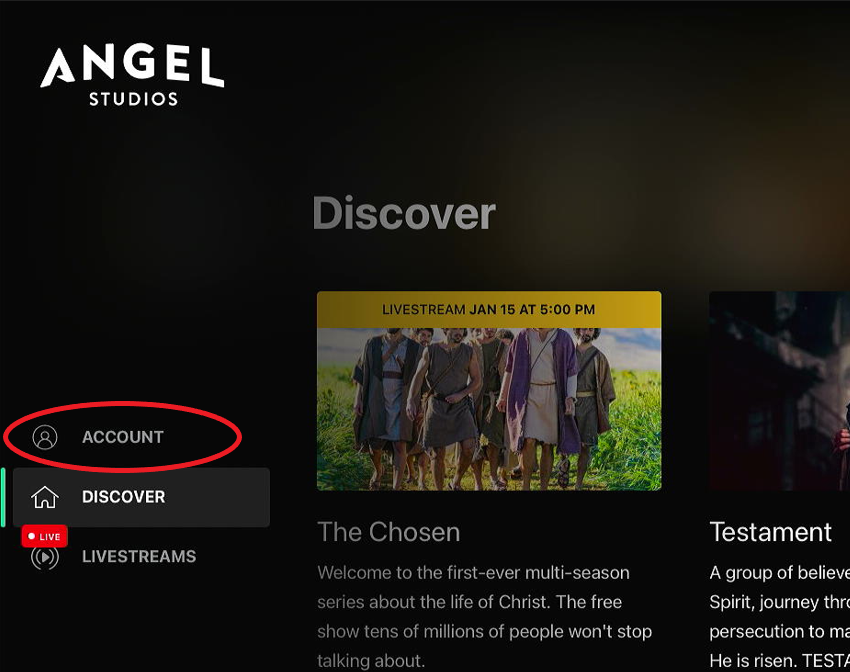 Method One
The first method will be by scanning a QR code on your phone and then following the prompt on your phone to finish logging in. (We recommend Android mobile users do not use this as it currently has a bug that will say that your code is expired. Proceed to Method Two for the best results with Android mobile.)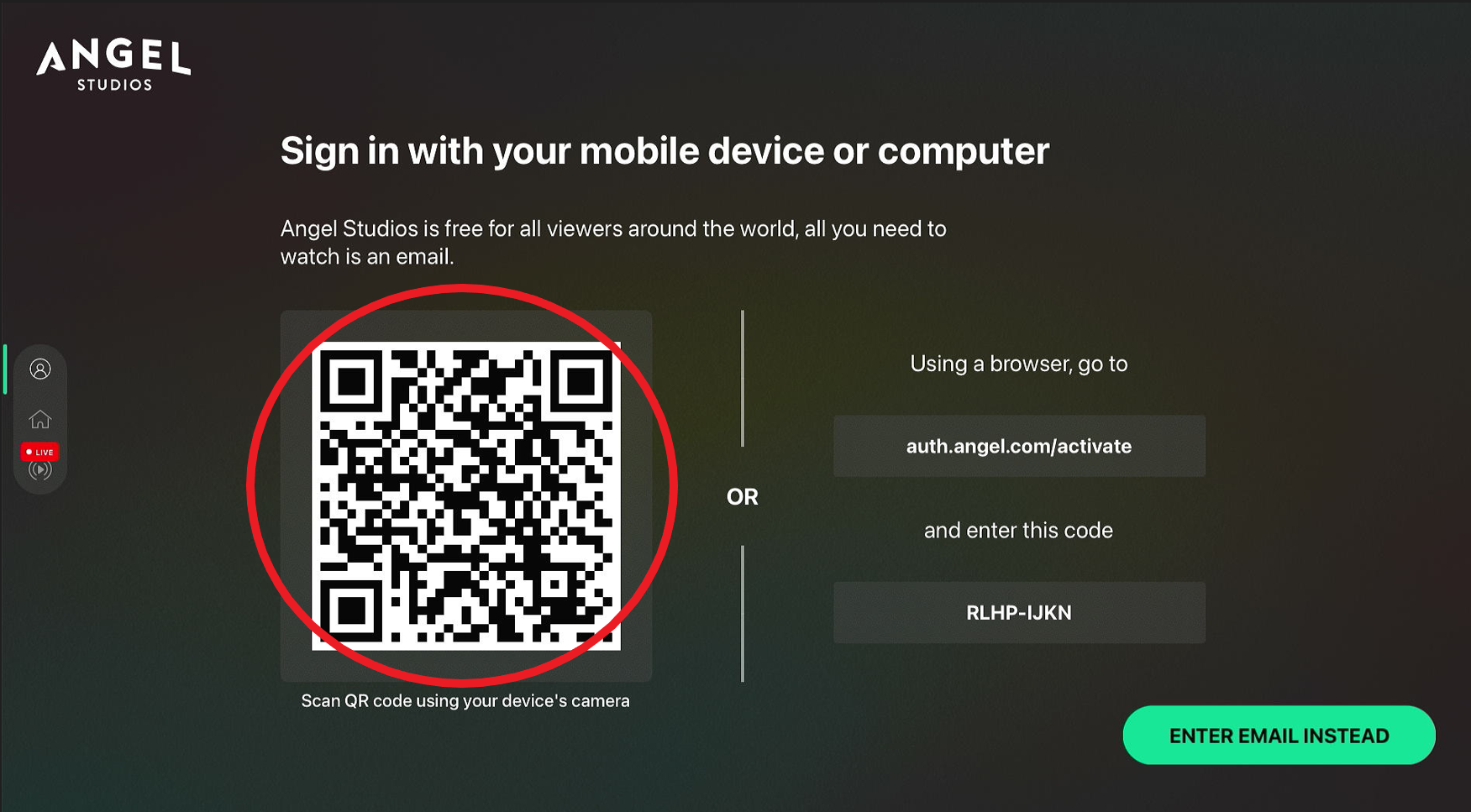 Method Two
The second method is to use the link provided auth.angel.com/activate . This will bring you to a screen where you can use the code provided to log in as shown below.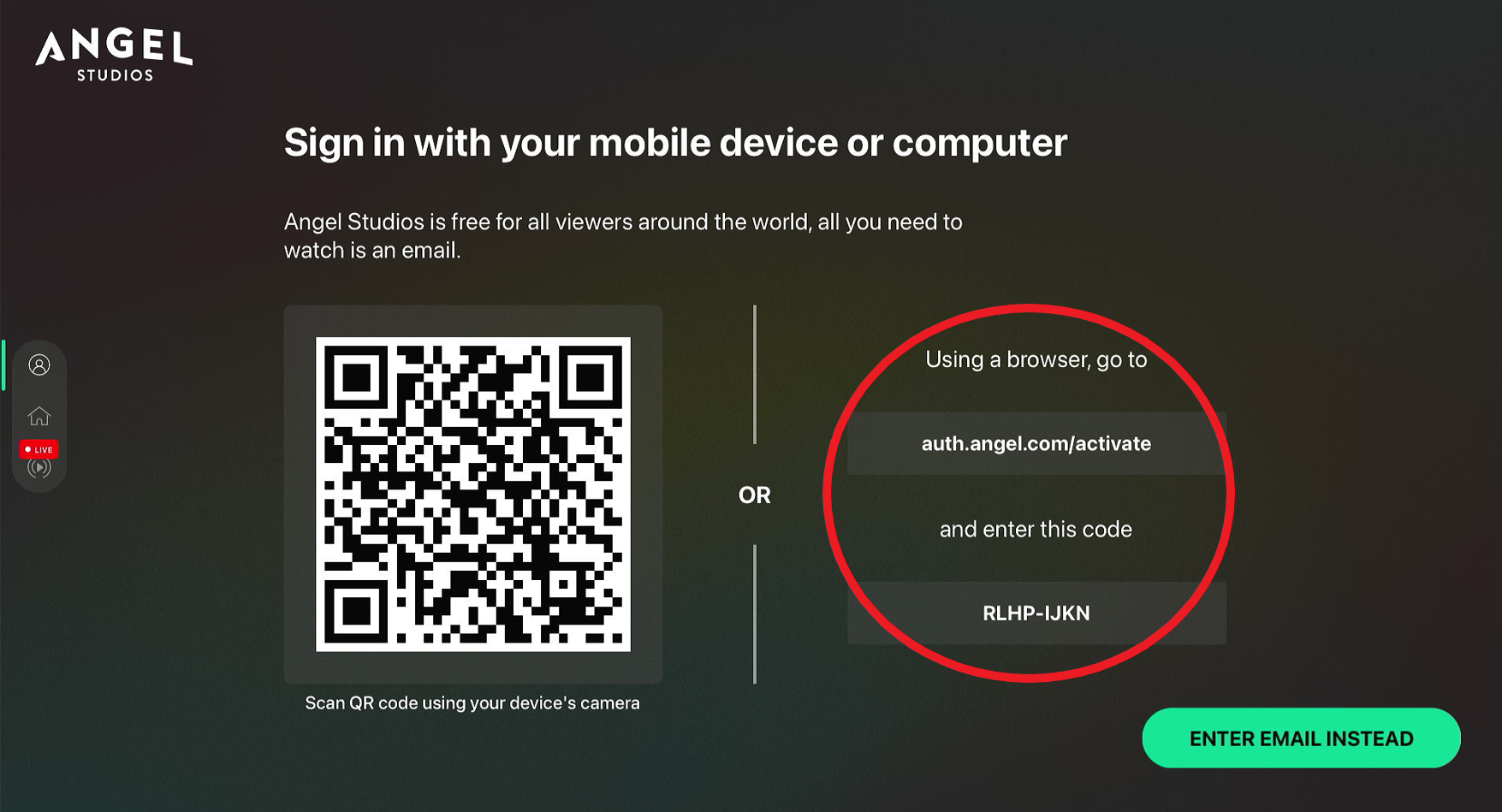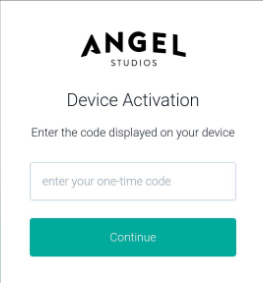 Method Three
The last method is available only on Roku and Apple TV at this time. It is to use the button in the lower right hand corner of the account screen to enter your email and password on the device itself in order to log in.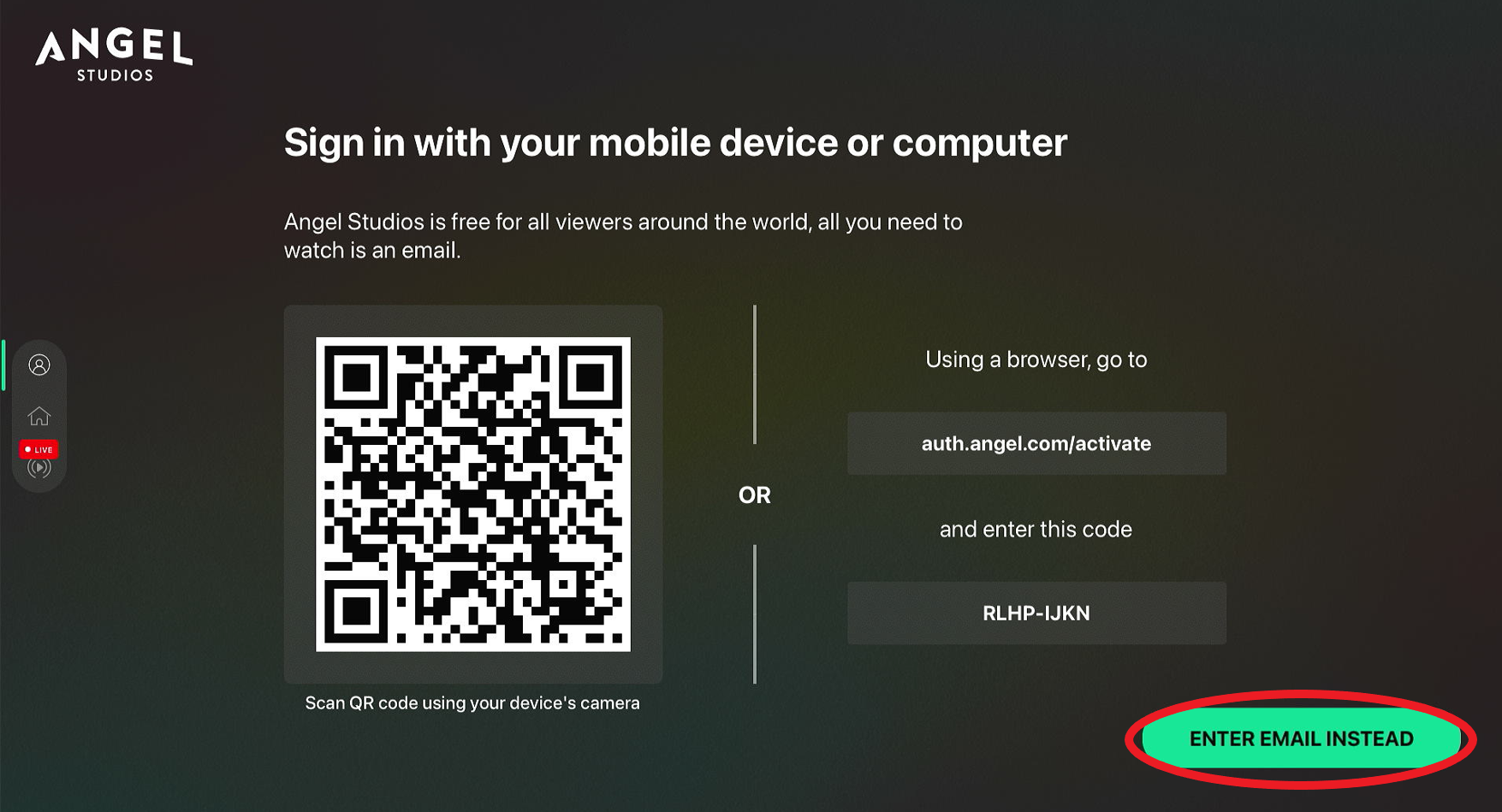 Once you successfully log in, you should be taken back to the main screen to so you can choose which show you'd like to watch. To confirm you are logged in you will now see a picture or icon along the left side in place of the account button icon you saw before.