All Pay it Forwards made on or before Feb 8th, 2023 could potentially qualify to receive a Digital Collectible scene.
Requirements to receive a Digital Collectible Scene:
1. You paid it forward in any amount to help The Chosen on or before Feb 8th, one time only or a subscription.
2. You signed into the Angel Studios app to watch a Season 3 livestream for either episode 7 OR 8 (both not required). Watching replays of the livestreams qualified as well.
Those who meet the above requirements will qualify for an exclusive scene from Season 1!
Those who logged in to watch and also had an active monthly Pay it Forward or signed up at that time, will receive a Golden Scene.
Here's a graphic that should help: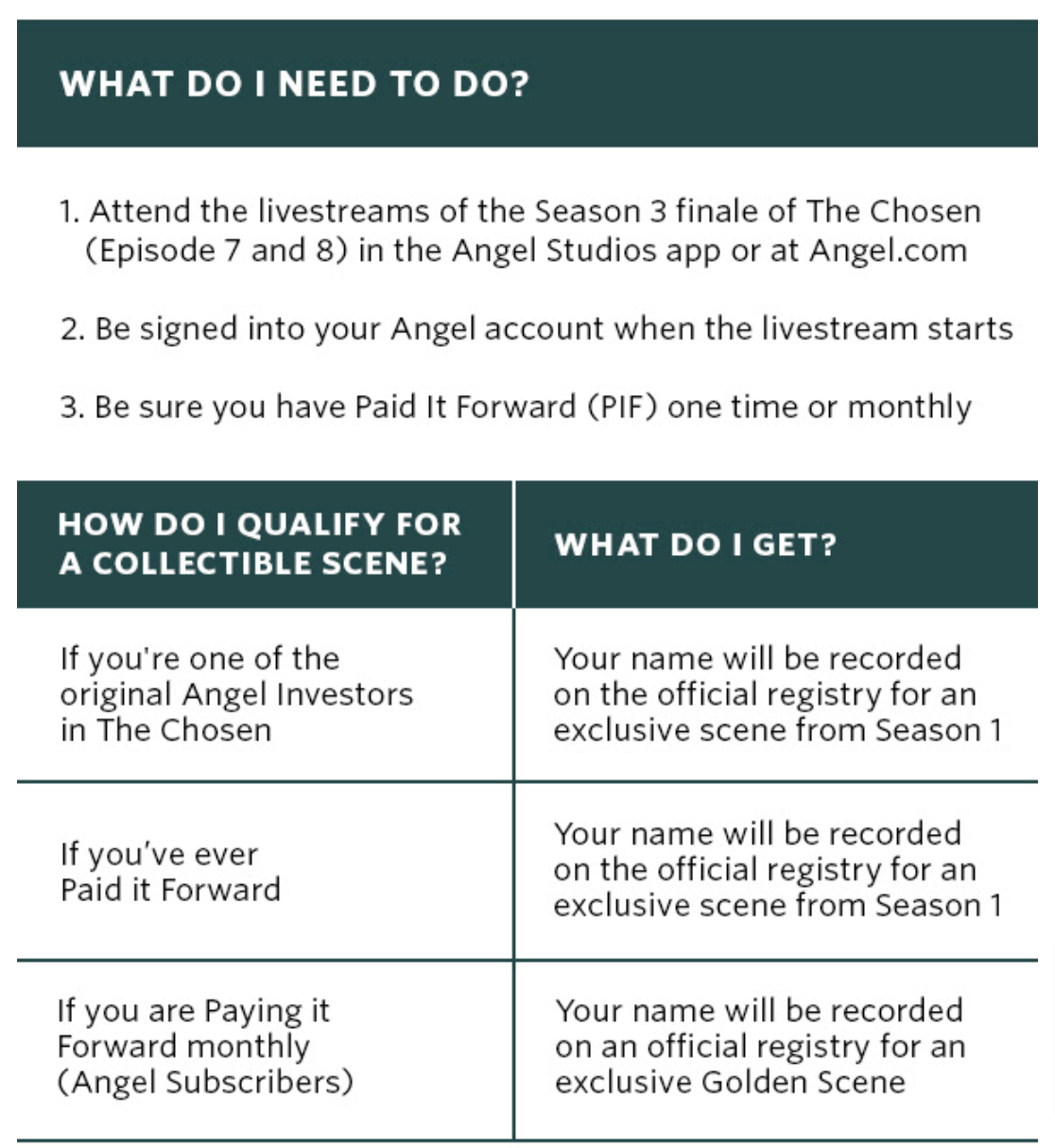 This shows that each person could potentially receive up to 3 scenes, assuming they meet the qualifications for each offer.