Angel Studios is dedicated to sharing stories that amplify light, and we don't want finances to be the reason someone doesn't watch one of these stories. For this reason, Angel Studios is happy to offer Pay it Forward tickets for our theatrical releases. Pay it Forward tickets allow those that might not otherwise be able to afford to go to the theater to claim a free ticket to watch one of our films at the theater. Pay it Forward tickets are made possible by our theater ticketing partners and Angels in our network that have contributed to Pay it Forward. We're so grateful for their generosity and support!
In order to claim a free ticket, you must first request a free ticket code. Please carefully follow these instructions:
1) Go to angel.com/freetickets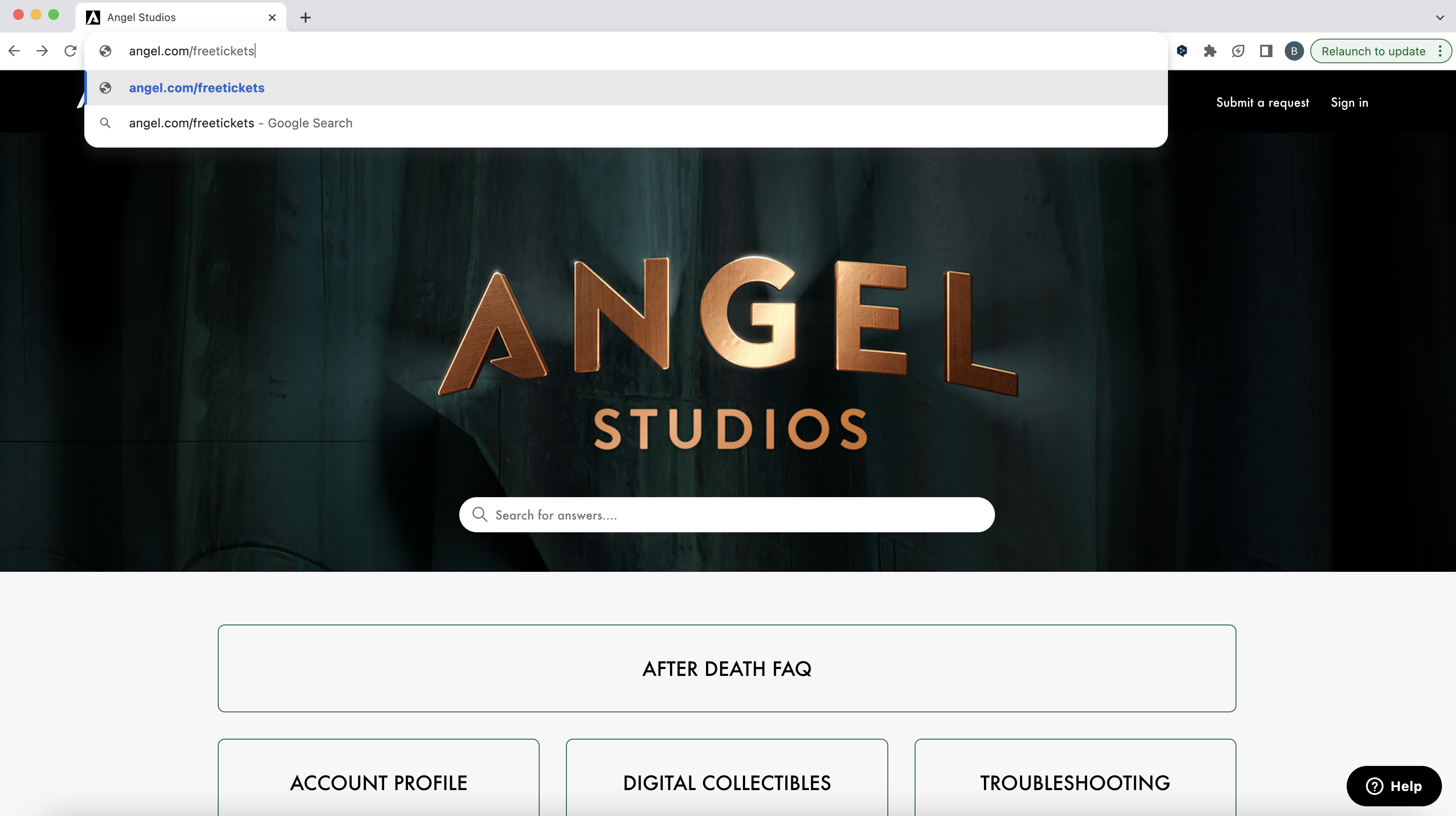 2) Select which movie you would like a free ticket code for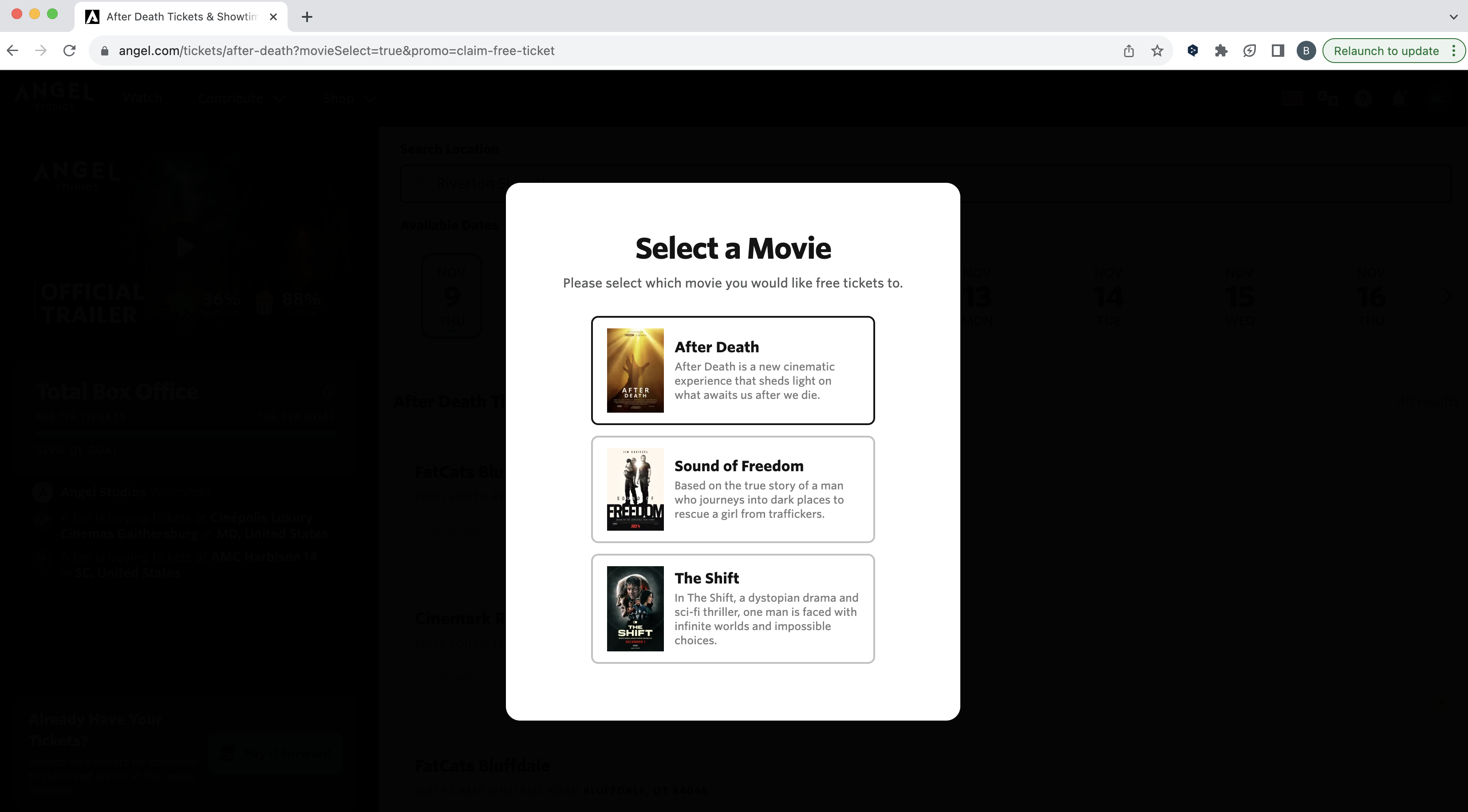 3) Search for theaters in your area using the location search bar at the top of the page. You can search by address, city, or zip code.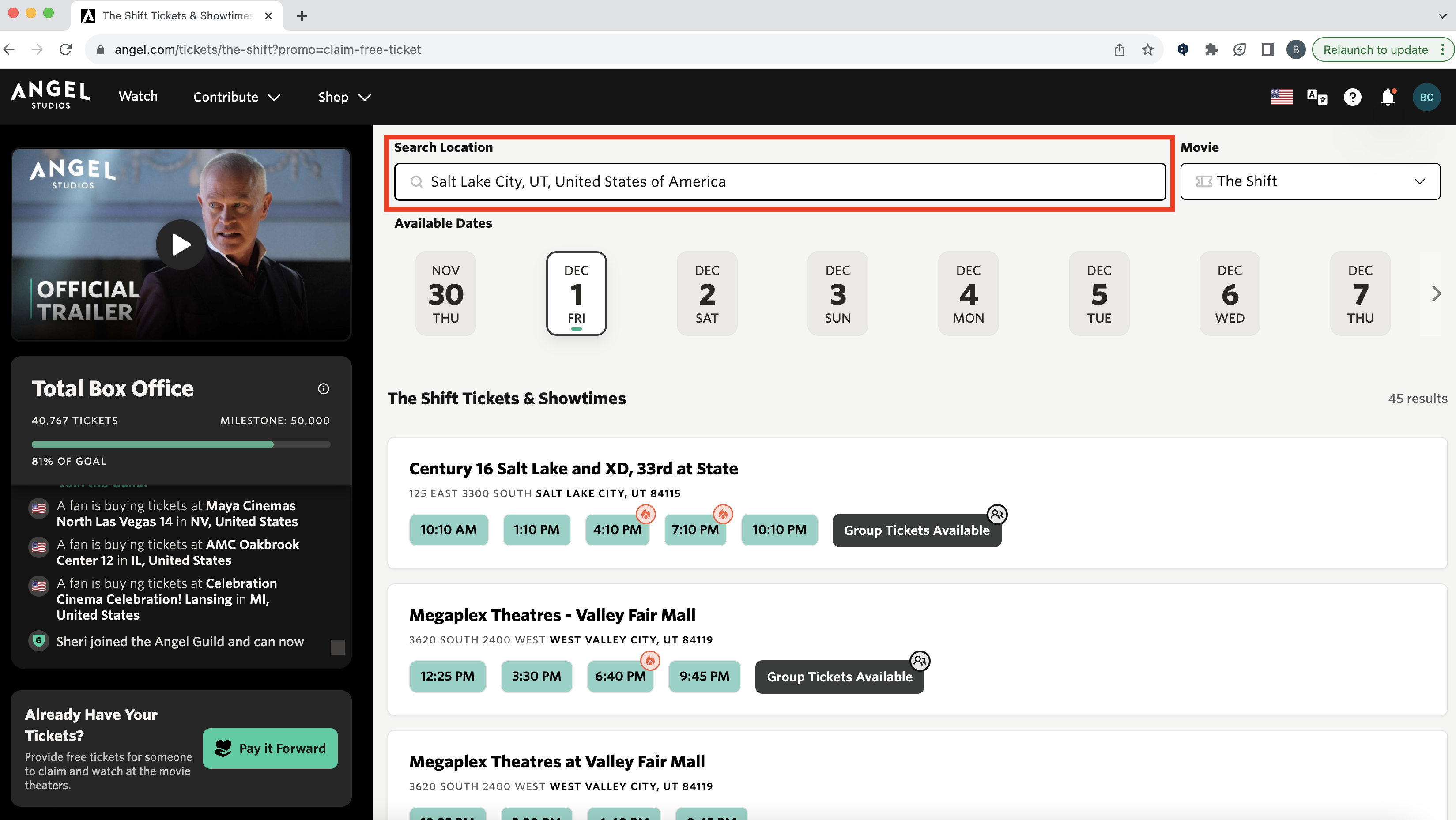 If you are located outside the US, make sure to click on the flag symbol in the upper right hand corner of the screen and select the flag for your country. Then, type in your postal code or your town name. This should pull up the closest theaters to you.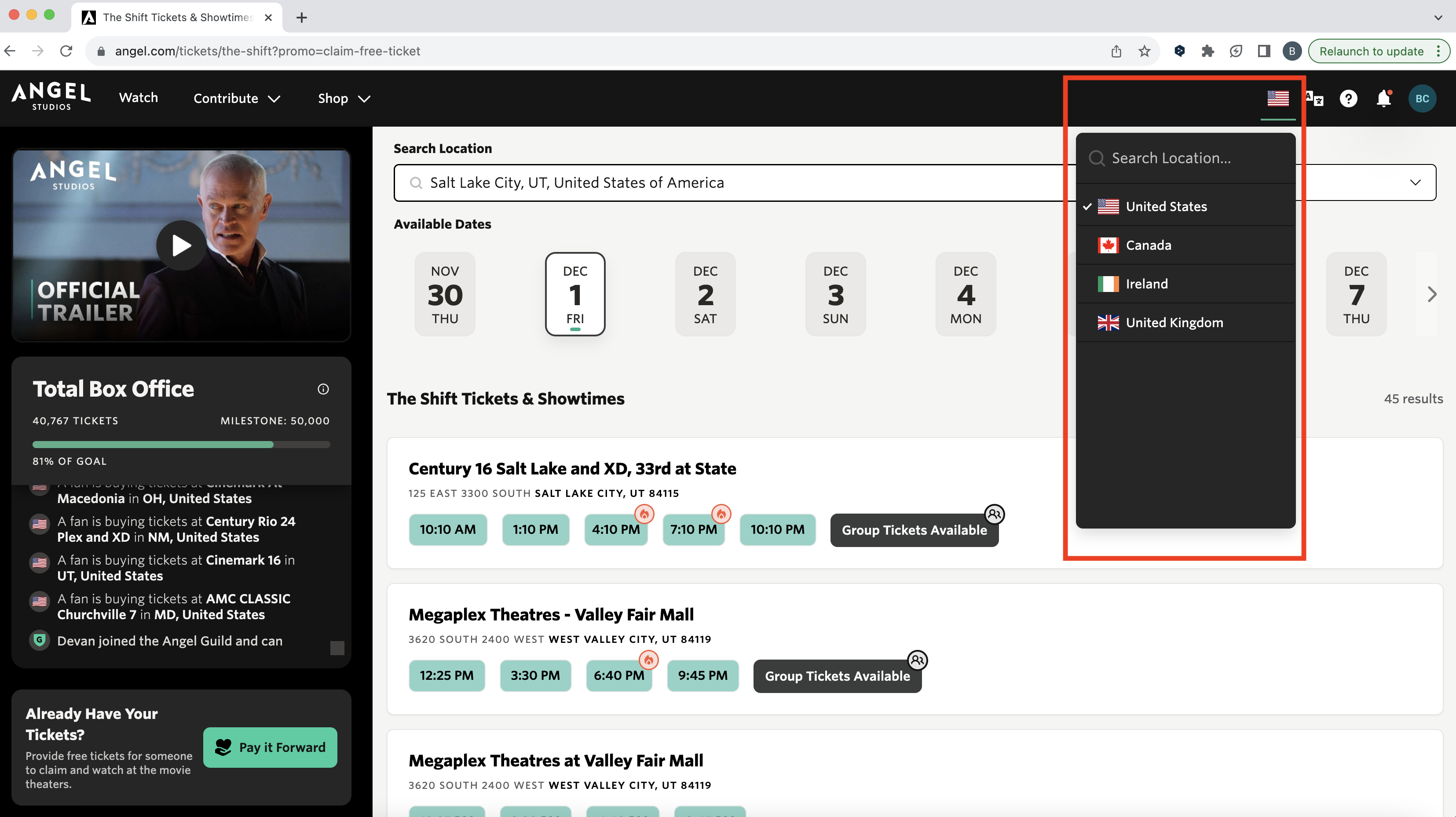 4) Select a date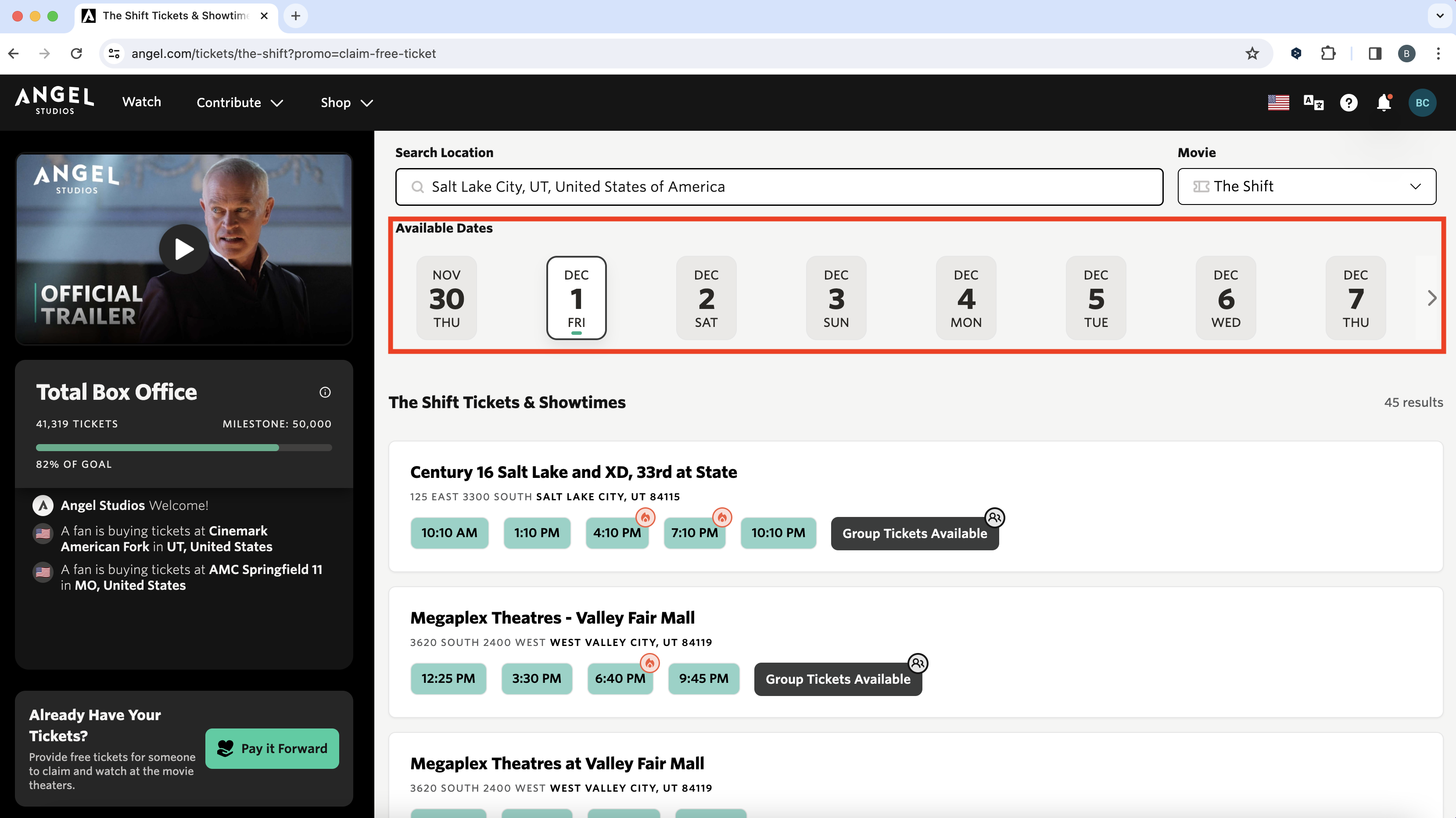 5) Select one of the showtimes listed under your desired theater location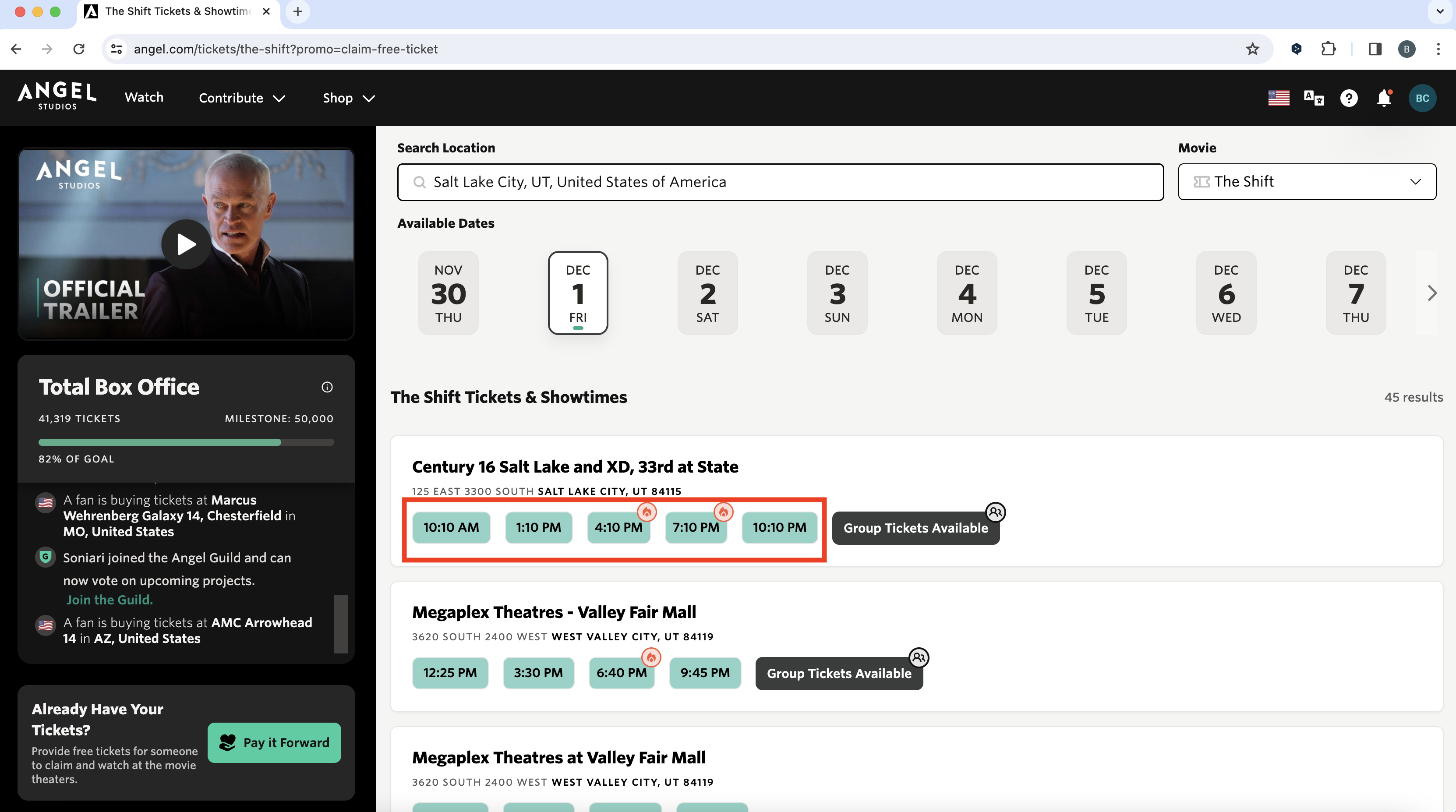 6) If prompted, sign in to your Angel account or sign up for a free account. Make sure to use an email you have access to when signing up, as this is where your free ticket code will be sent.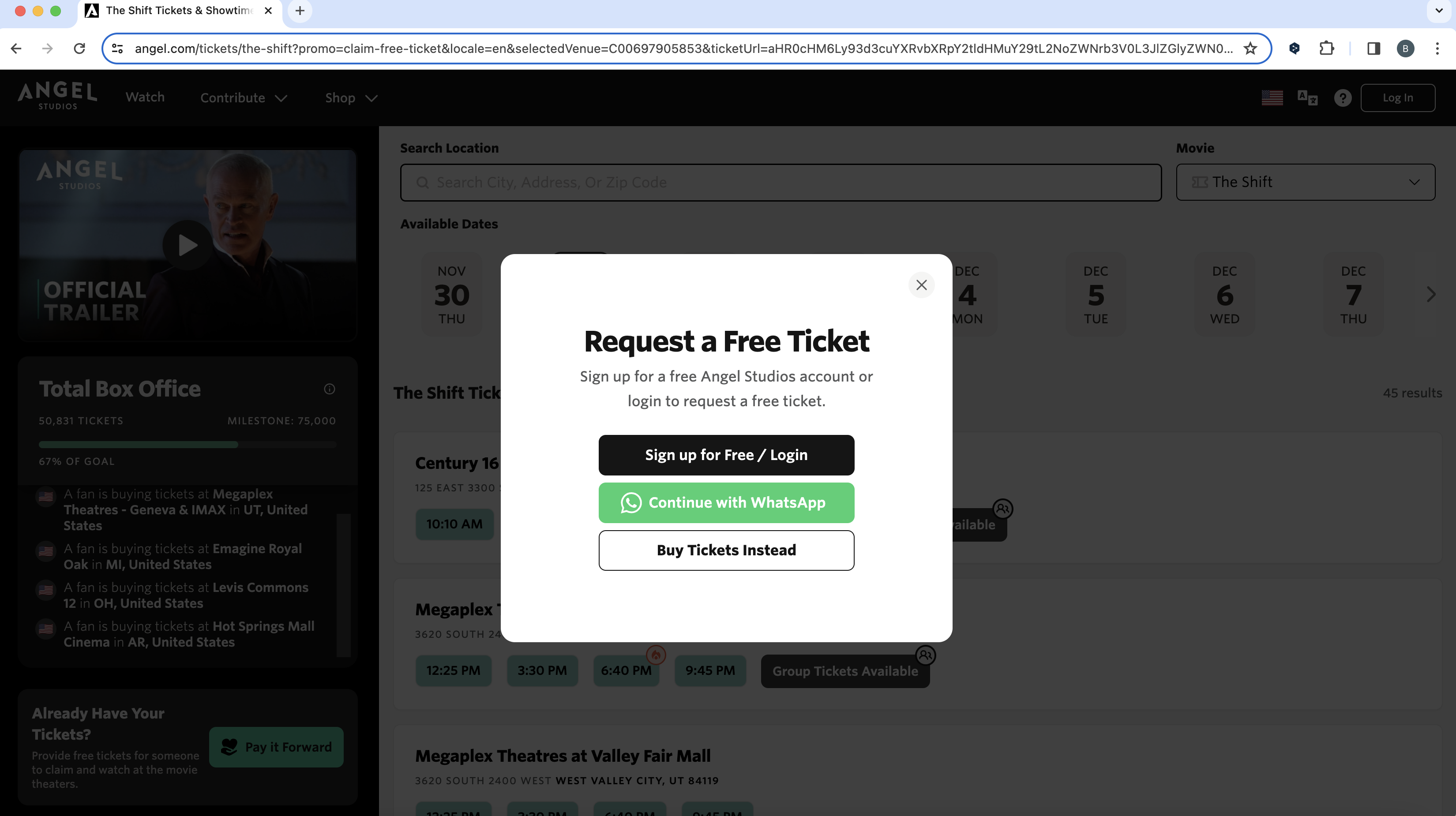 7) Using the plus and minus buttons, select how many free ticket codes you would like to request. You can request a maximum of 2 free ticket codes per account.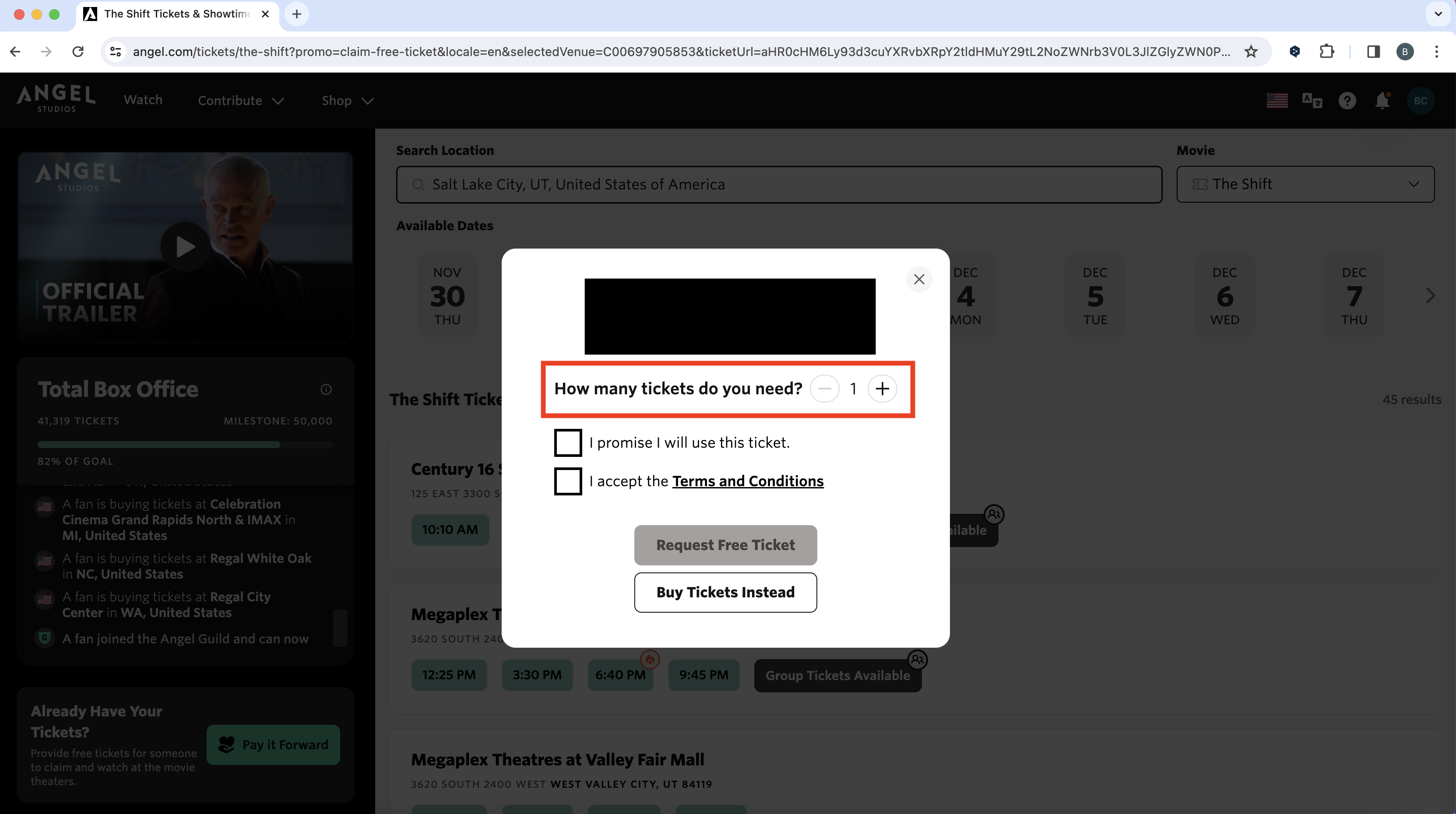 8) Click on the boxes to promise to use the ticket you requested and agree to the terms and conditions. You cannot request free tickets until you check both boxes.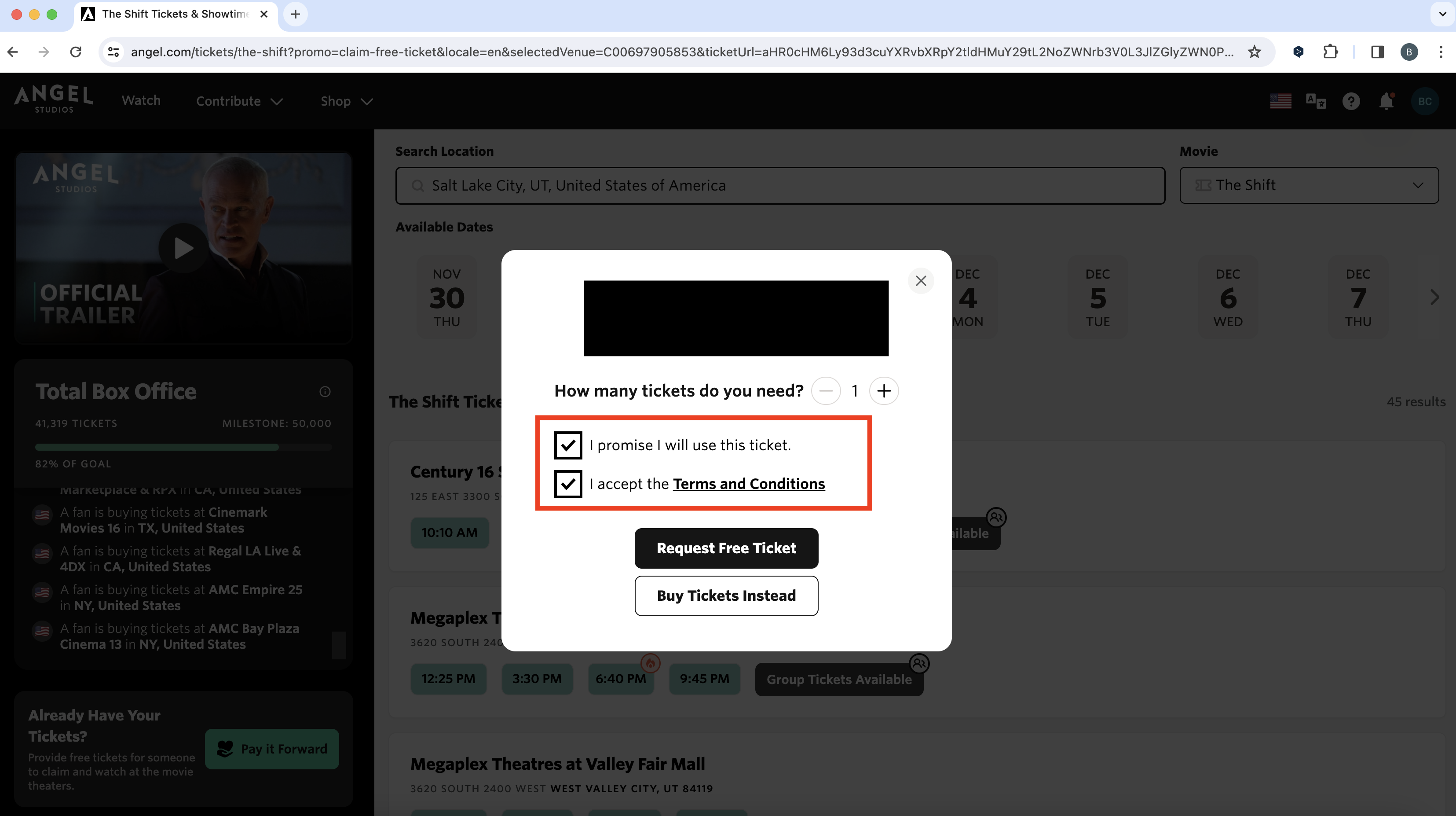 9) Click on "Request Free Ticket"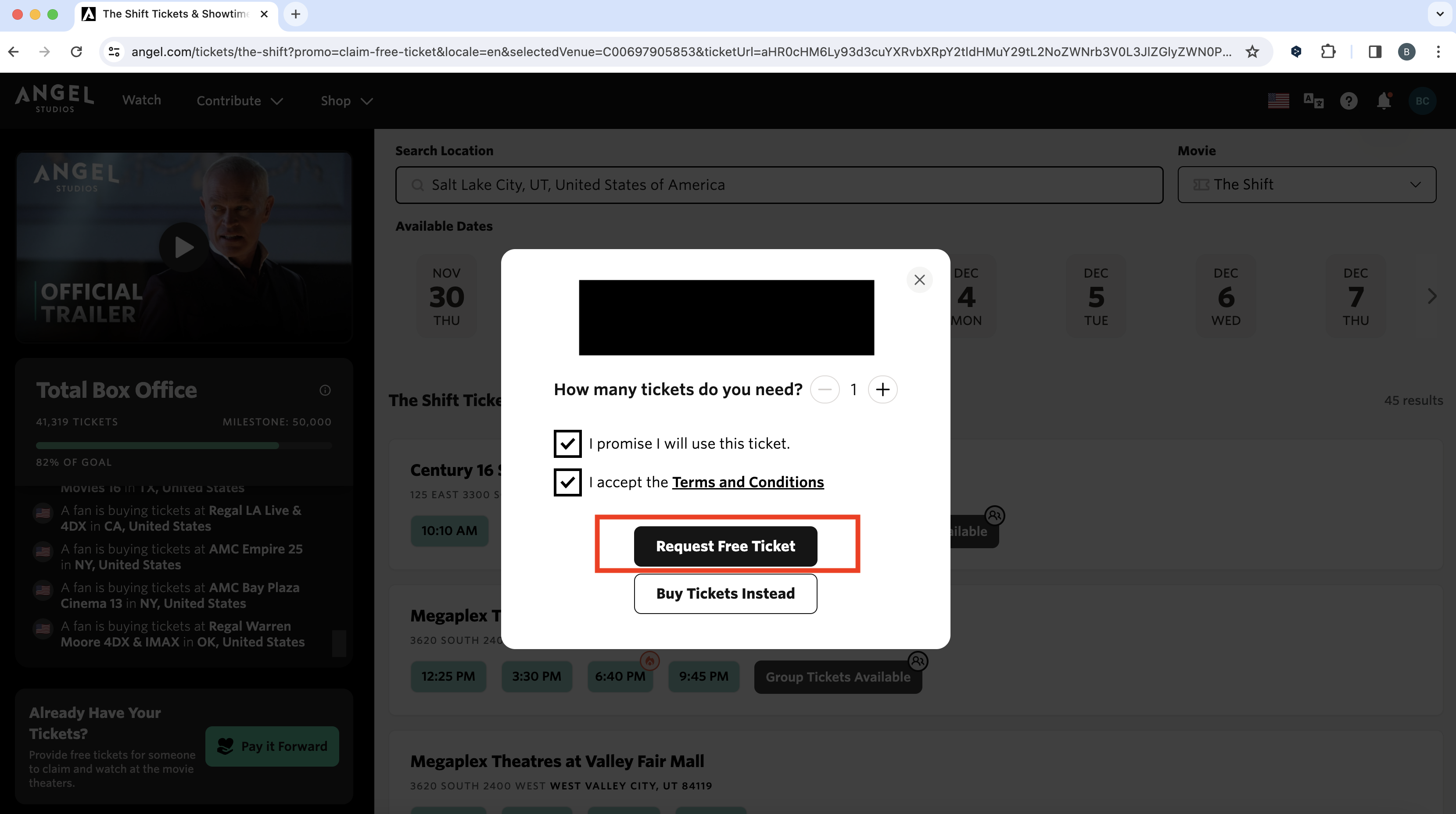 10) When prompted, check your email for a verification code. Allow up to 10 minutes for the code to be sent. Once you receive the email, enter the code and click "Verify"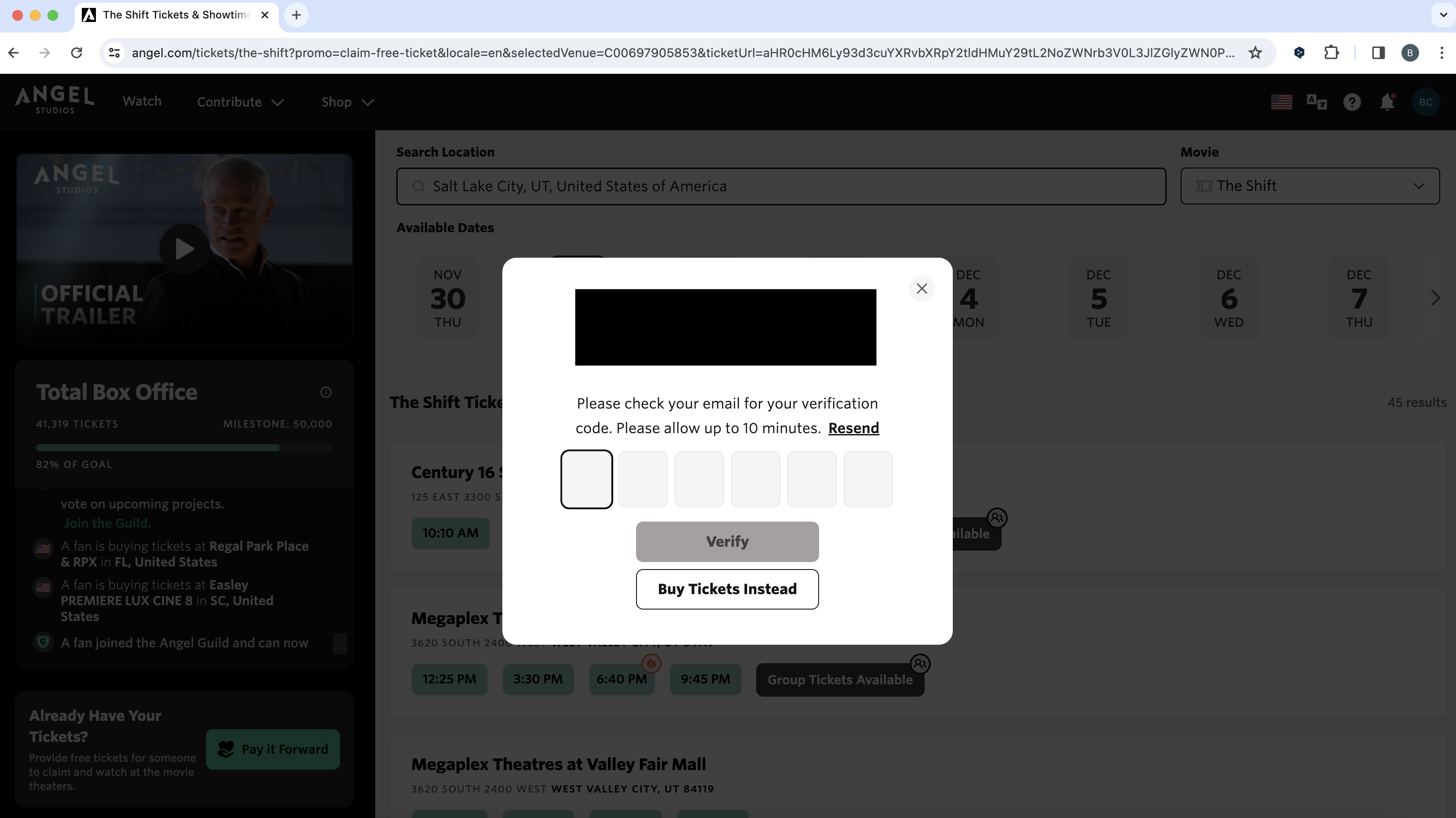 11) After you enter the verification code, you'll receive another email with more information.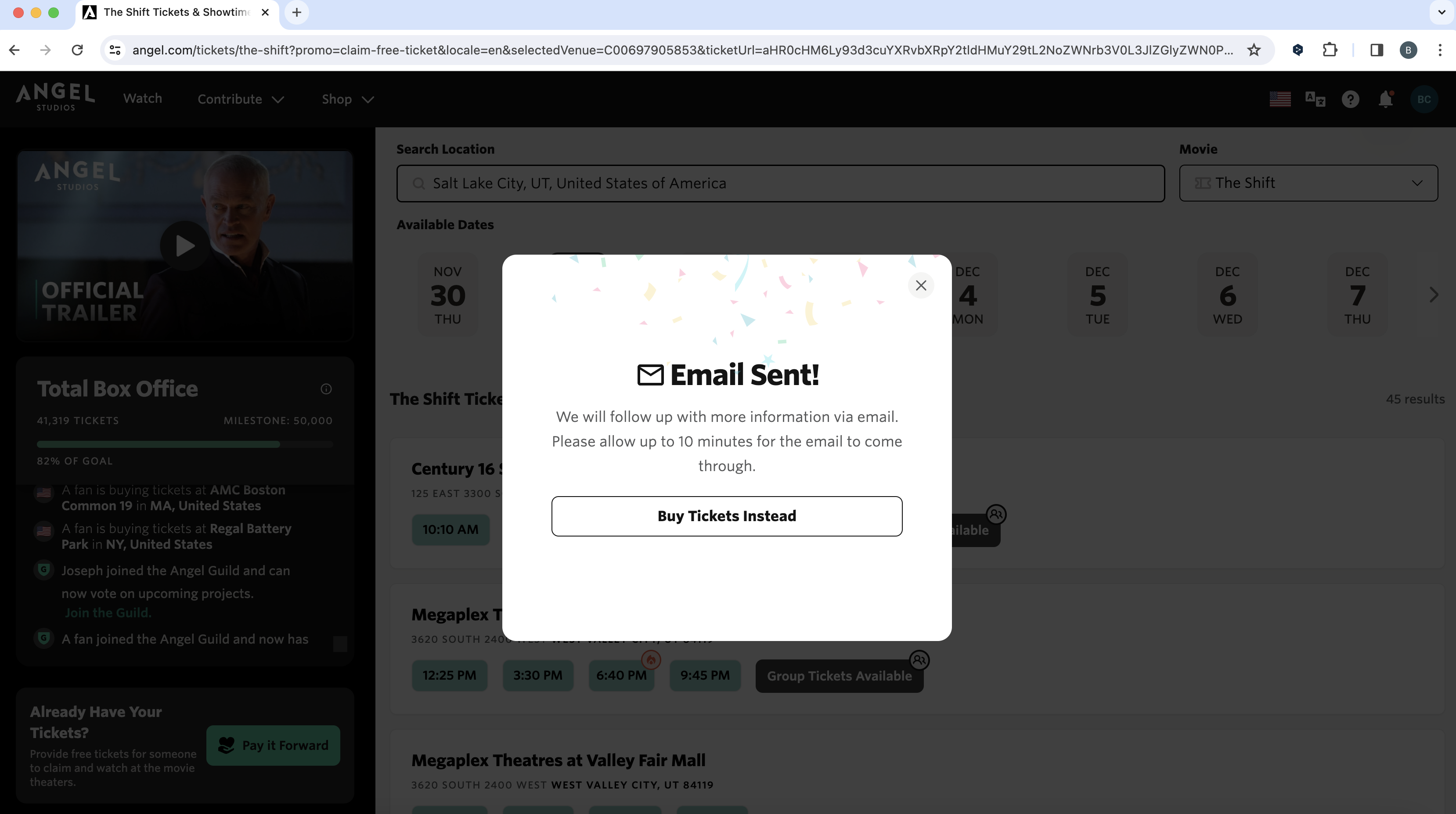 Due to the high demand for free tickets, there is often a waitlist for free ticket codes. If there is currently a waitlist, you'll receive an email that looks like this: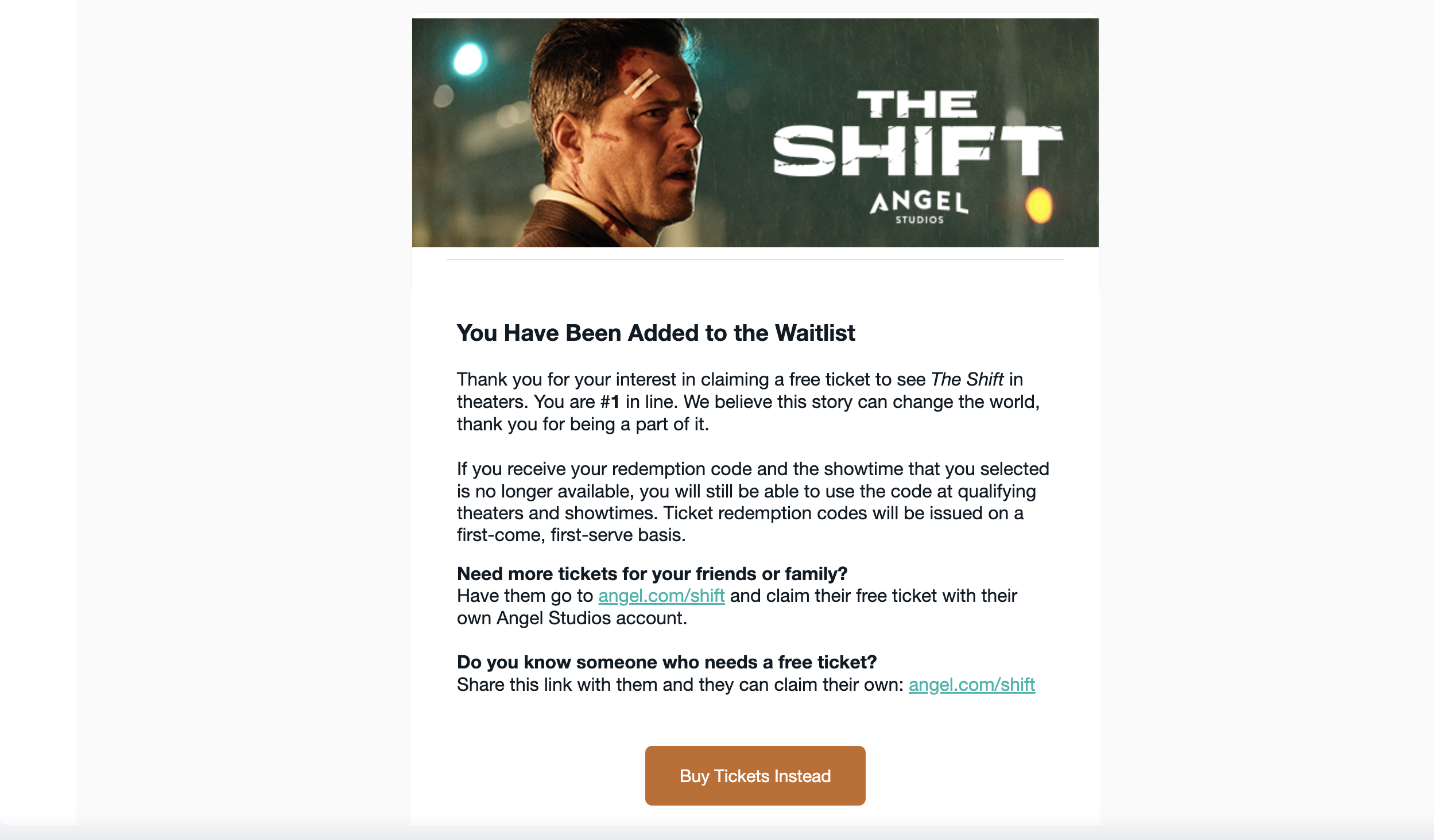 We can't provide an estimate for how long it'll take to receive your ticket code, but please know that you'll receive an email with your free ticket code as soon as one becomes available to you. We appreciate your patience and understanding! When a free ticket code becomes available, you'll receive an email with your code that looks like this: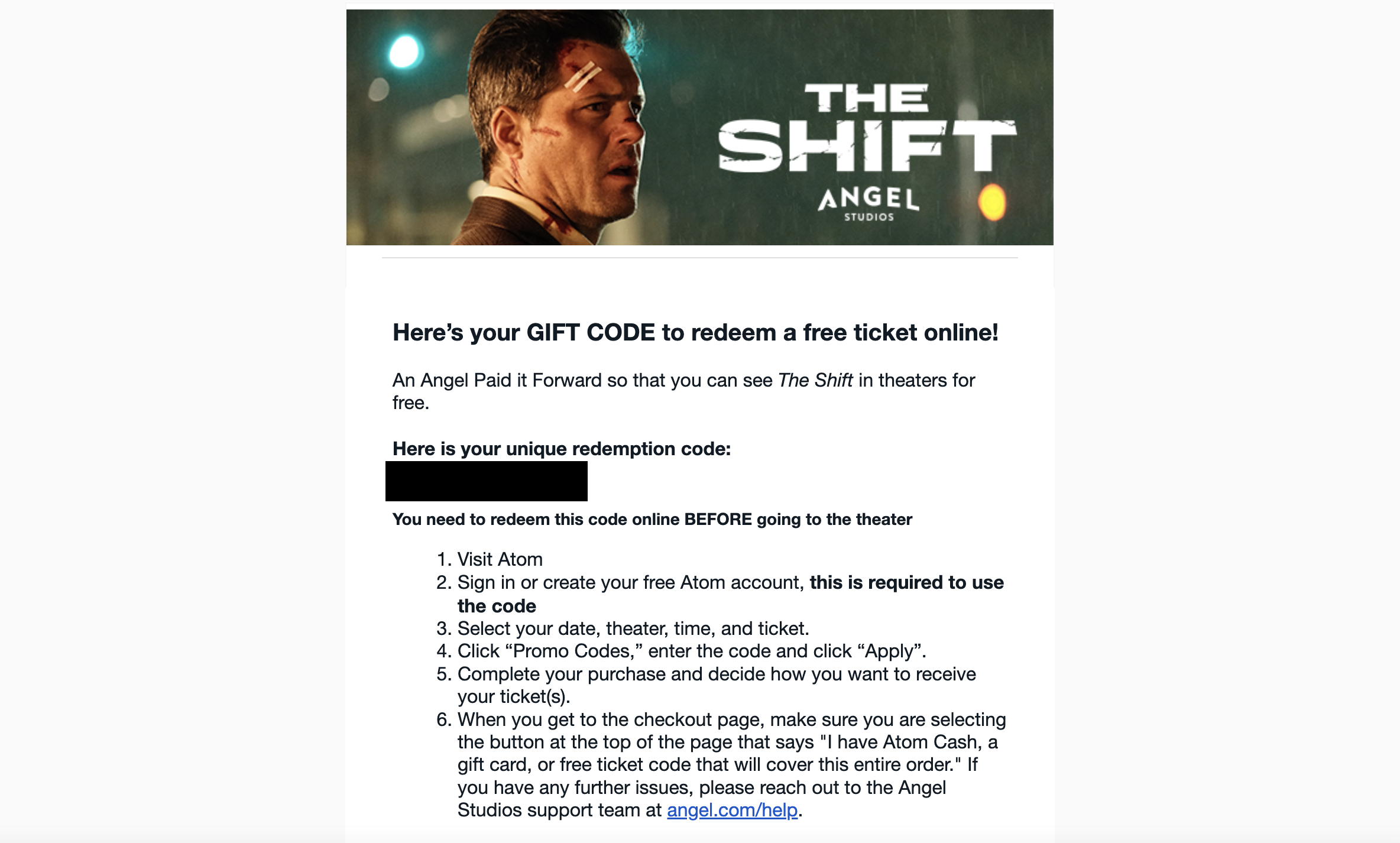 If you requested 2 free ticket codes, you will receive two separate emails.
To redeem your code for a free ticket, follow the instructions included in your email. Please use the codes within a timely manner as they do expire. If you have any questions or run into any problems, our support team is happy to help! You can contact them here.
Please note: Each free ticket code covers one ticket based on a maximum ticket price of $15 per ticket. If you're attending a theater whose tickets are more than $15 a piece, you will have to pay the difference in cost, in some cases including a convenience fee. Concessions and additional tickets will also incur an additional charge.