*Most Roku problems can be solved by restarting your Roku.*
How to restart your Roku:
Roku player: Go to Settings, then System, then System Restart.

Roku TV: Go to Settings, select System, then Power, then System Restart.
You can also unplug the Roku device/TV from the power source, wait 5-10 seconds, and then reconnect it.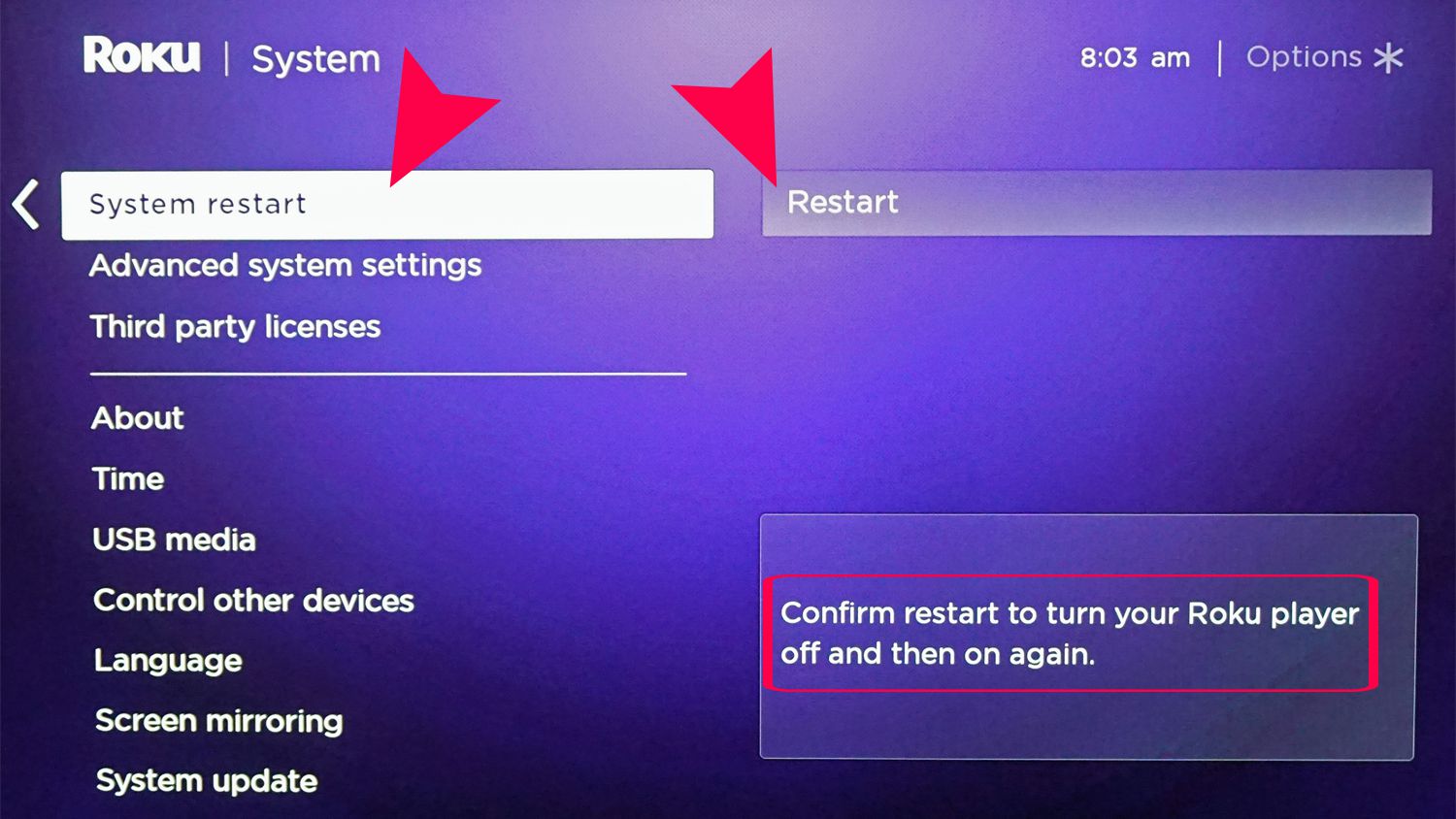 *If a restart doesn't help, your software may be the problem. Roku software updates usually happen automatically in the background, but sometimes the process doesn't work and you may have to manually update it.*
How to update Roku Software:
Press the Home button on your Roku remote.
Scroll up or down and select Settings.
Select System.
Select System update.

This screen will show you the current software and build version and the date and time it was added to your Roku.

Select Check now to manually check for updates.
If an update for your software or your installed channels is available, it will be downloaded and installed automatically and your Roku will reboot. It's very important that this process is allowed to complete without interruption.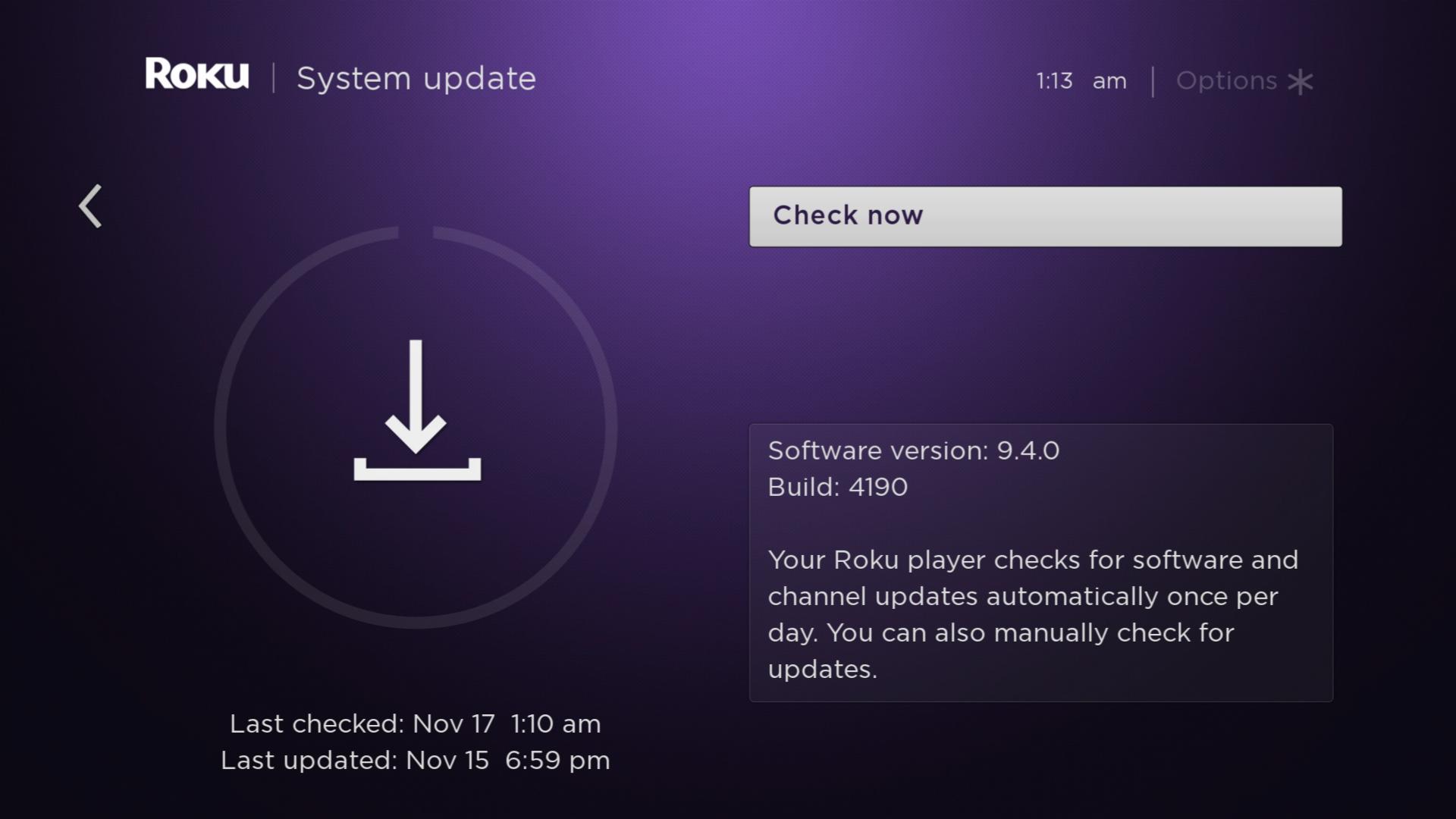 If you're still experiencing issues after following the steps above, please reach out to the support team.