Here is a video walkthrough of the process:
1) On the home screen, select the "search" option: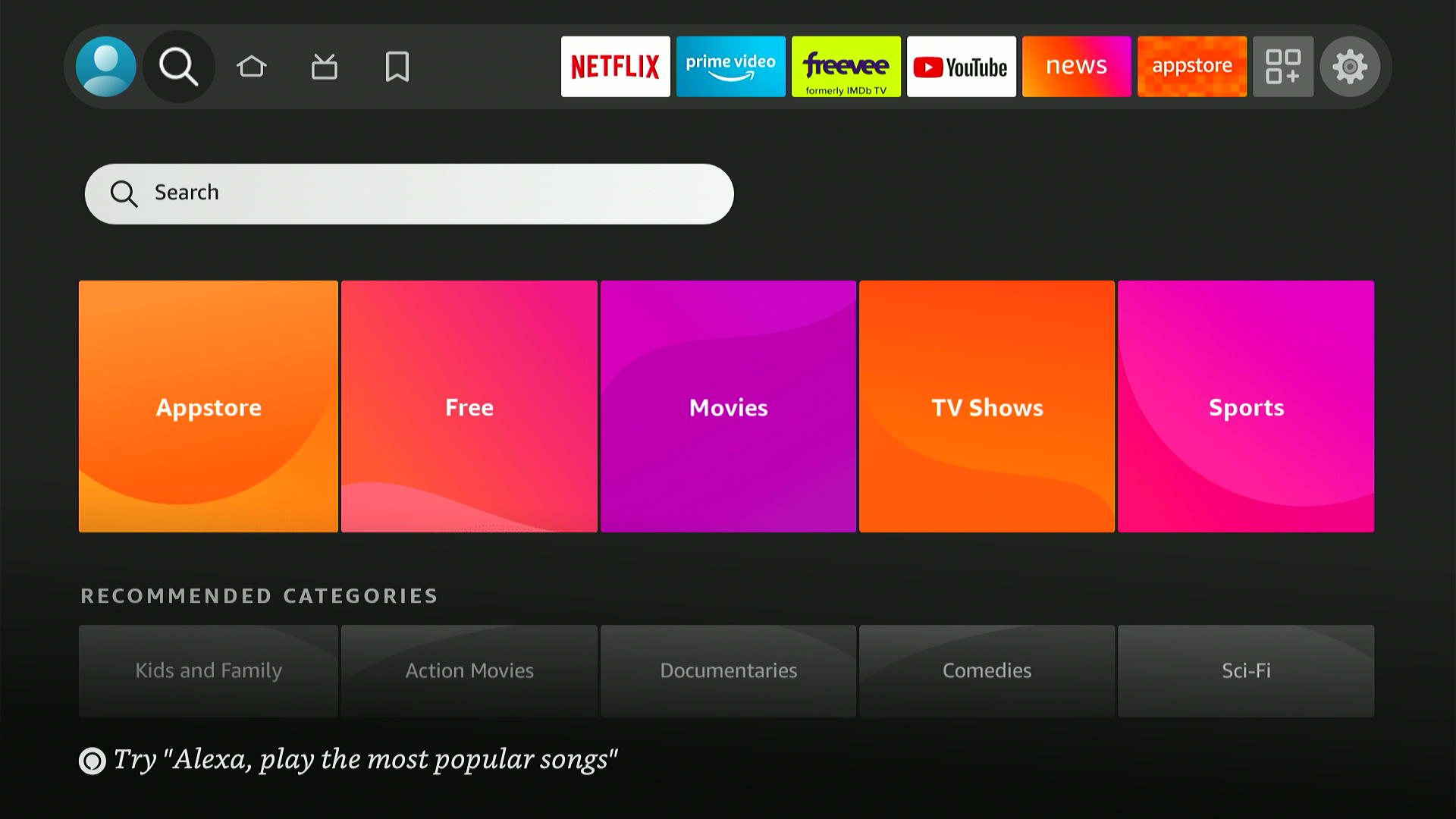 2) Click on the search bar and type in "Angel Studios".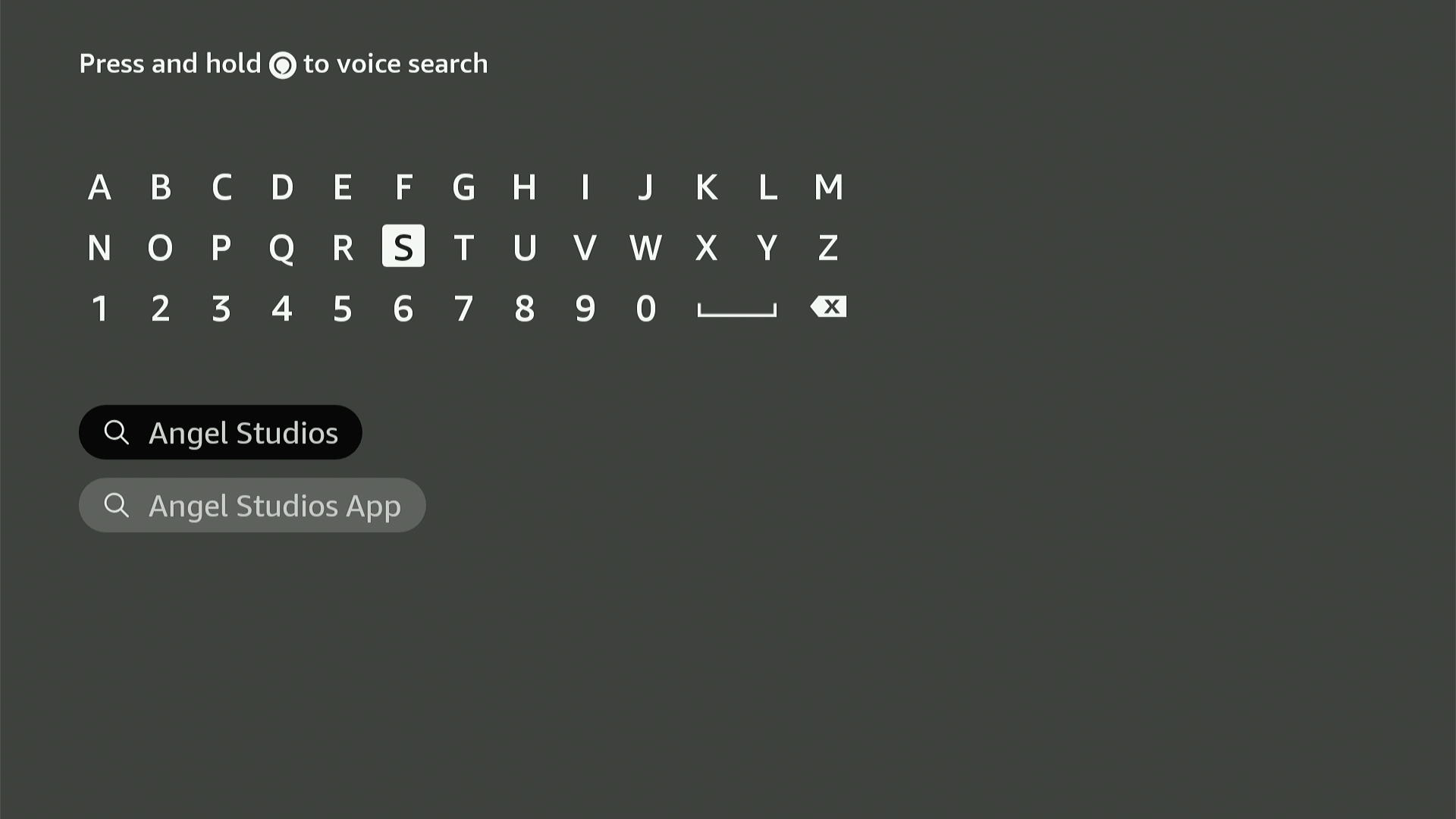 3) Scroll down to the "Apps & Games" heading and click on "Angel Studios" in the available options and use the install option to add the TV app.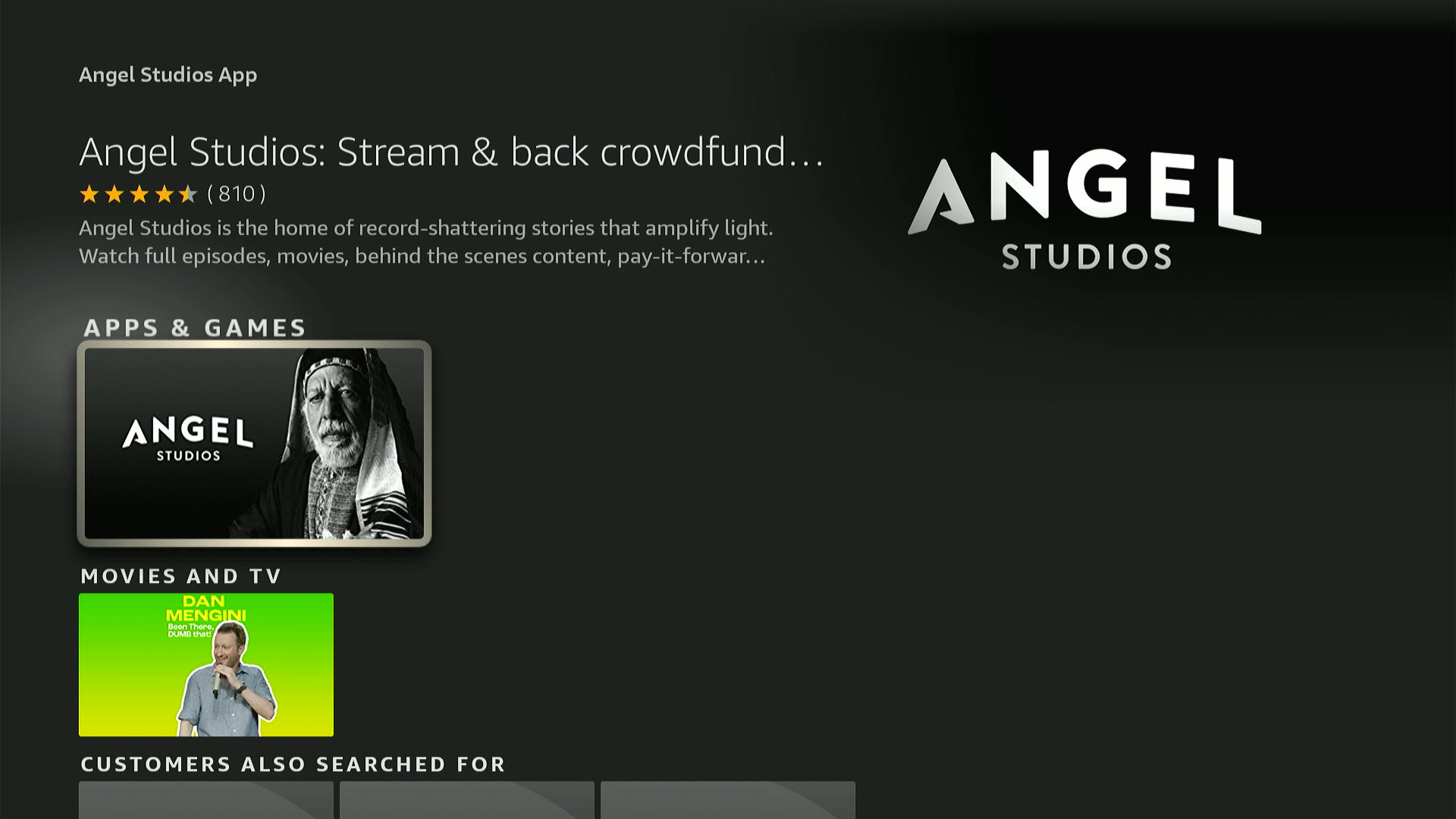 4) After it installs, it will then be available on your Home Screen within your list of channels.