If you received a discount code or gift card to use on your order, you can apply it before you complete your purchase and it will adjust your total.
Step-by-step:
1) Select your desired items.
2) Click CHECKOUT.
3) Fill in your personal information on the left-hand side of the Contact Information Page.
On the right side of the screen, you will see the items that you selected along with a box for GIFT CARD or DISCOUNT CODE to be entered.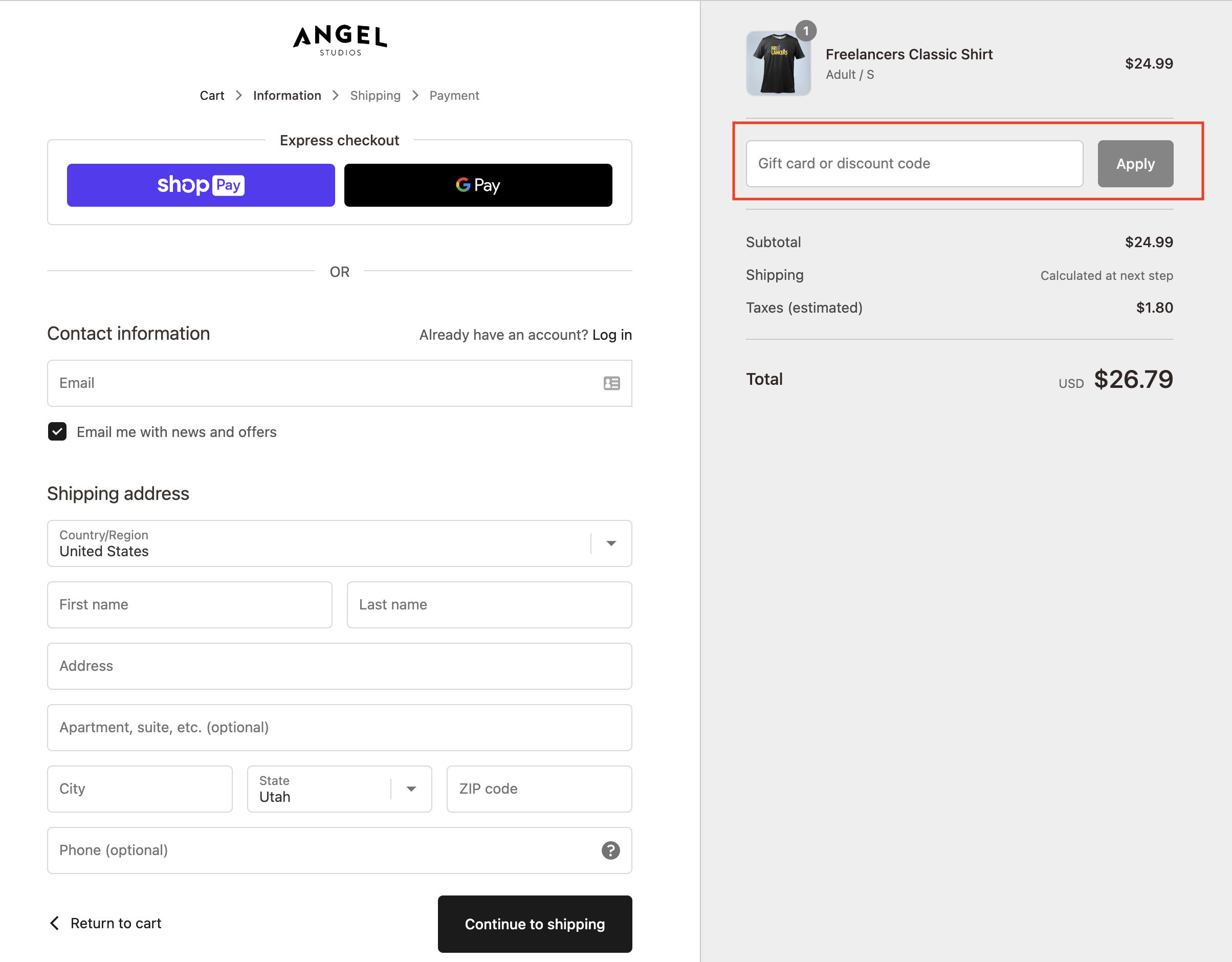 4) Don't forget to click APPLY after you have typed in the Gift Card # or Discount Code or it will not apply the code to your order. You will then see the amount subtracted from your order total.
5) Please make sure you confirm that your code applied before completing your order.
*If you place an order and for some reason, your code does not work or you forget to apply it to your order, please submit a request HERE with the order # and the name and email address used to place the order, so we can help you receive your discount.*